Joe Pasternak (1901-1991) was the Producer of many Deanna Durbin movies.
Joe Pasternak was an immigrant boy from Hungary, one of the family of eleven children who were supported frugally by the bookkeeper father. When Pasternak was 17 years old, the family finances were further complicated. World War One had come to an end, and in the rush of soldiers to civillian life the father was thrown out of work.
Young Joseph was sent to America in the steerage class to relieve the strain. Because his uncle lived in Philadelphia, young Joe went there, and his first job was in a belt factory, punching holes in leather belts. For each gross of belts he punched, young Joe received six cents. He worked with enthusiasm. At the end of the first week he had earned $11. It was a lot of money for a boy who had seen the privations and starvations visited upon Hungary during and after the War. From then on, Pasternak took on a succession of various jobs. In New York, he was employed to pluck chickens in a wholesale butcher shop. He got five cents a chicken. He plucked them as fast as he could until his hands became so numb that he could hardly move his fingers. Then he quit, and this time he found a more congenial post as a busboy in a cafeteria in the Roaring Forties.
For eight solid months, Pasternak collected $12 a week, and saved enough money to study for the stage. Motion pictures then were being produced in the east at the Long Island studios of Paramount, so Pasternak, inflamed by the idea of a dramatic career, determined to get a job there and he did. He became a busboy at the Paramount commissary for $15 a week. After three months the ambitious youngster was promoted and became a waiter. At last he was in his element. He was the contact man between the kitchen and the great names of the movie screens.
The first time he served Gloria Swanson he dropped a salad and it just missed landing in her lap. Allan Dwan, who was directing the Swanson pictures, took an interest in the ambitious young waiter. Within the year Pasternak was acting as Dwan's first assistant for $45 a week. It was too good to be true. Paramount closed the Long Island studios. Like so many others with a dream, Pasternak travelled to Hollywood, but there was nothing for him. He had little money left. He made a two-reel comedy with El Brendel, and director Wesley Ruggles was so impressed with Pasternak's work on a limited budget that he engaged him as his assistant at Universal.
In 1926, Universal opened a production unit in Germany, Deutsche Universal-Film AG, under the direction of Pasternak. This unit produced three to four films per year until 1936, migrating to Hungary and then Austria in the face of Hitler's increasing domination of Europe. With the advent of sound, these productions were made in the German language or, occasionally, Hungarian or Polish. In the United States, Universal Pictures did not distribute any of this subsidiary's films, but at least some of them were exhibited through other, independent, foreign-language film distributors based in New York, without benefit of English subtitles. Nazi persecution and a change in ownership for the parent Universal Pictures organization resulted in the dissolution of this subsidiary. Pasternak returned to Hollywood in 1936 with director and friend Henry Koster. It was then he had the great fortune to meet up with Deanna Durbin who proved to be his greatest star!
CLICK HERE
Last edited by Devotee #1 on 7th September 2010, 05:12; edited 25 times in total

Devotee #1

Deanna Durbin Devotees






Last edited by Devotee #1 on 17th May 2009, 18:57; edited 2 times in total

Devotee #1

Deanna Durbin Devotees






Last edited by Devotee #1 on 17th May 2009, 18:47; edited 2 times in total

Devotee #1

Deanna Durbin Devotees







Devotee #1

Deanna Durbin Devotees







Devotee #1

Deanna Durbin Devotees






After Joe Pasternak left Universal for MGM, his dream was to get Deanna Durbin to join him. Originally he wanted to team her with Jeanette MacDonald in the 1946 movie called the TWO SISTERS FROM BOSTON, but sadly it never happened.
CLICK HERE
Last edited by Devotee #1 on 1st January 2012, 10:35; edited 8 times in total

Devotee #1

Deanna Durbin Devotees






Joe Pasternak said: "Deanna's genius had to be unfolded, but it was hers and hers alone, always has been, always will be, and no one can take credit for discovering her. You can't hide that kind of light under a bushel. You just can't, no matter how hard you try!"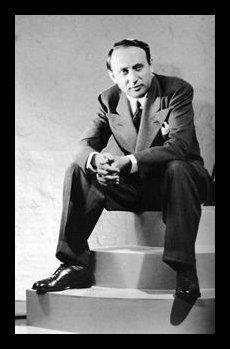 Joe Pasternak, who continued producing movies until 1968, died in 1991, six days before his 90th birthday.

Devotee #1

Deanna Durbin Devotees






---
Permissions in this forum:
You
cannot
reply to topics in this forum