Durbin Durbin is caricatured as "Deanna Terrapin" in THE WOODS ARE FULL OF CUCKOOS (Frank Tashlin, 1937).
CLICK HERE TO WATCH
Last edited by Devotee #1 on Fri 13 Dec 2013 - 10:43; edited 10 times in total

Maestro

**** ADMINISTRATION ****






A Deanna Durbin cartoon character is seen in MALIBU BEACH PARTY (Friz Freleng, 1940) performing "Carissima" written by Arthur Penn. The singing voice is actually that of Gloria Curran.
CLICK HERE TO WATCH
Last edited by Devotee #1 on Fri 13 Dec 2013 - 11:01; edited 18 times in total

Maestro

**** ADMINISTRATION ****






Sheet Music for "Carissima" written by Arthur Penn: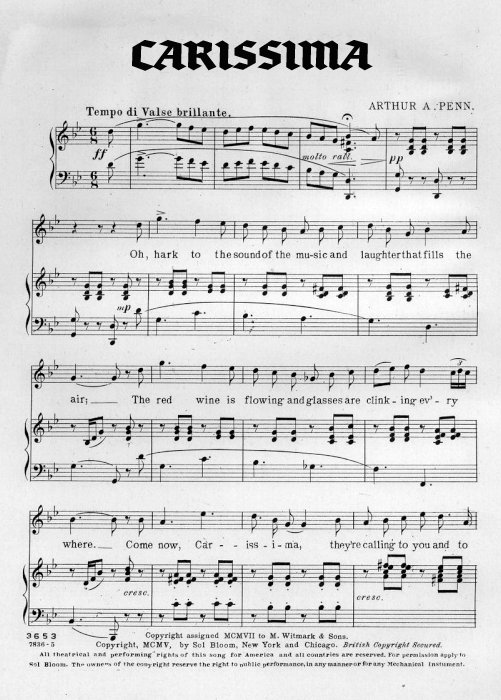 Last edited by Devotee #1 on Sat 30 Jan 2010 - 2:01; edited 3 times in total

Maestro

**** ADMINISTRATION ****






Sheet Music for "Carissima" written by Arthur Penn: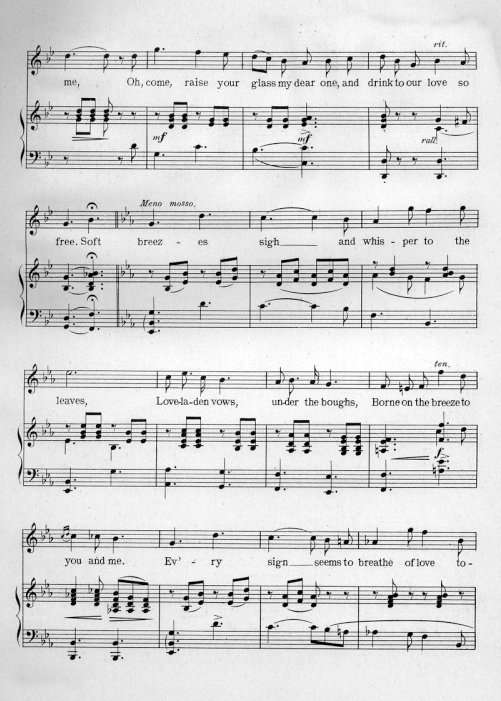 Last edited by Devotee #1 on Sat 30 Jan 2010 - 2:06; edited 3 times in total

Maestro

**** ADMINISTRATION ****






Sheet Music for "Carissima" written by Arthur Penn: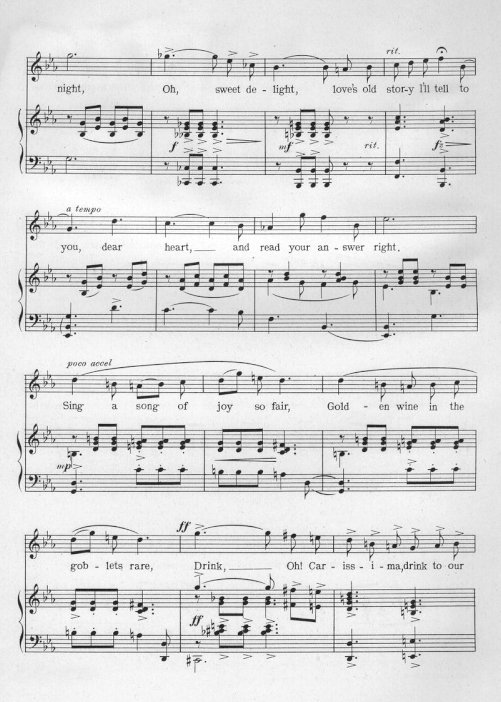 Last edited by Devotee #1 on Sat 30 Jan 2010 - 2:07; edited 3 times in total

Maestro

**** ADMINISTRATION ****






Sheet Music for "Carissima" written by Arthur Penn:
Last edited by Devotee #1 on Sat 30 Jan 2010 - 2:09; edited 2 times in total

Maestro

**** ADMINISTRATION ****






Sheet Music for "Carissima" written by Arthur Penn: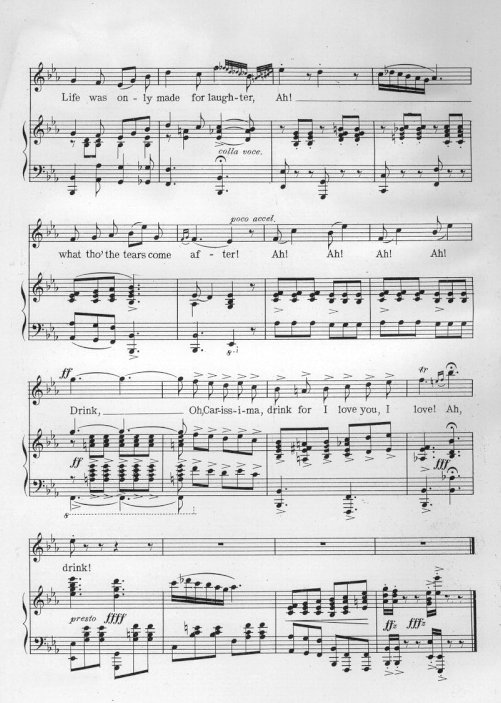 Maestro

**** ADMINISTRATION ****







---
Permissions in this forum:
You
cannot
reply to topics in this forum